I love photography. It communicates so much raw emotion. Here are 18 pics from the last week or so in the news. Source CNN, Daily Telegraph UK, Google Images.
Christan Jacobs, a 5 year old from Hertford, North Carolina, puts a flag in from of his father's gravestone at Arlington National Cemetery on Monday, May 30. His father died in a training accident in 2011.
A vintage WWII plane is pulled from the Hudson River, New York on May 28 after it crashed into the River killing the pilot.
A Giant Panda named Hao Hao holds her new born in her mouth in a Belgium Zoo on June 2nd. (Its ok, it's what they do).
Donald Trump supporters pray before a rally in Sacramento, California on Wednesday June 2nd.
A man washes his horse in a river during the Appleby Horse Fair in Appleby, England on Thursday, June 2nd. Its an annual fair attended by about 5000 people.
Fire-fighters in Tokyo spray foam on Korean Air Flight 2701 as smoke rises from the engines on Friday May 27th. The fire broke out before the airplane took off. Everyone was safe.
A member of Iraq's security forces fire artillery on Sunday May 29, during clashes with ISIS militants near Falluja, Iraq.
Fire-fighter Scott Dawson kneels down with Finn, a Chihuahua mix, after pulling him out of a house fire in Bloomsburg, Pennsylvania. The dog was one of three saved from the house. The other two were people.
A Pedestrian walks through snow covered trees at Colorado College in Colorado Springs.
Butterflies lap up some orange juice at the Natural History Museum's latest exhibition in London.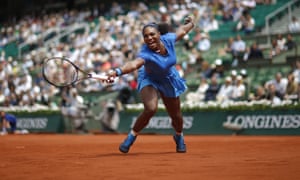 Serena Williams in full flight at the French Open.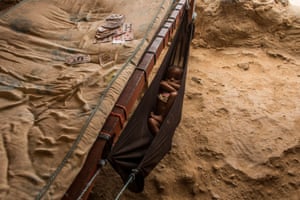 A child sleeps in a Hammock at the al-Manjora refugee camp for Yemenis who have fled flighting in their country.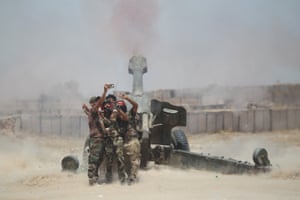 Shi'ite fighters take a selfie while mounting an artillery attack on ISIS militants.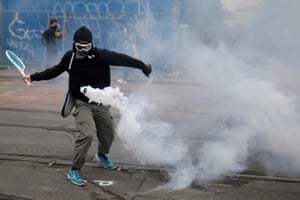 A protestor uses a tennis racquet to return a tear gas canister during an anti government demonstration in France.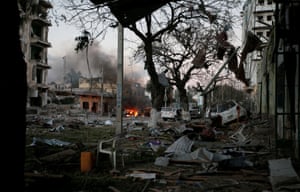 The aftermath of a suicide car bomb attack outside the Ambassador Hotel, Magadishu, Somalia.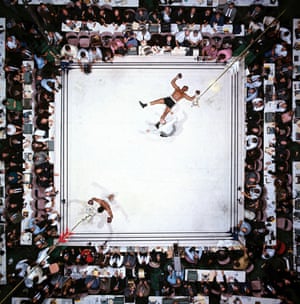 In 2003, this photo was voted the greatest ever sport photo. Muhammad Ali being victorious.
Here are some other Photo blogs. (Photos taken by me).
Ps Peter
---
---
Categories: Current Affairs, Photo Blog