2016: What a year!!! Each morning I write a summary of the News called the Morning News Wrap. Click here to go to the Morning News Wrap site.
So purely from my perspective, here are the top news stories for the year, in no particular order. I have included some particularly good news stories at the end.
If you are interested Click here for the News Story Summary of 2015
Donald Trump won the November 2016 US Presidential Election.
Hilary Clinton loses the US Presidential Election.
One of the most poignant images from the Nice Truck Terrorist attack in France on Bastille Day July 14, 2016
Air Force One, carrying U.S. President Barack Obama and his family, flies over a neighbourhood in Havana, Cuba on March 20, 2016.
The devastating civil war in Syria ravaged the city of Aleppo, leaving thousands of innocent civilians homeless or dead. The city also shot to the spotlight when third party presidential candidate Gary Johnson asked, "What is Aleppo?" during an MSNBC interview in September.
A Syrian gamer uses the Pokemon Go app on his mobile phone to catch a Pokemon amidst the rubble in the besieged rebel-controlled town of Douma, east of the capital Damascus on July 23, 2016.
2016 Australian Census was a debacle with the Website Crashing and remaining down for days…..giving life to some creative memes.
The UK voted to leave the EU June 23, 2016.
Super Moon
Four people were killed after an accident at Dreamworld on the Gold Coast.
Brangelina got divorced.
Wrecked boats and thousands of life jackets, used by refugees and migrants during their journey across the Aegean Sea, lie in a dump in Mithimna, Greece on February 19, 2016.
Nidhi Chaphekar, a 40-year-old Jet Airways flight attendant, is seen after being wounded in Brussels Airport in Belgium after explosions rocked the airport on March 22, 2016.
Domestic Violence continued to be a significant problem in Australia.
A giant fireball is seen as a wildfire rips through the forest just south of Fort McMurray, Alberta on May 7, 2016. 2400 homes were destroyed and is the biggest disaster in Canada's history.
Australians went back to the Polls in July re-electing Malcolm Turnbull, but only just.
The Federal Election saw the second coming of Pauline Hanson.
The Summer Olympics in Rio in August 2016.
The deadliest mass shooting in US history took place in June in Orlando, FL, when 49 people were killed during a Latin dance night at a gay club called Pulse. Police killed the shooter, identified as Omar Mateen, inside the building.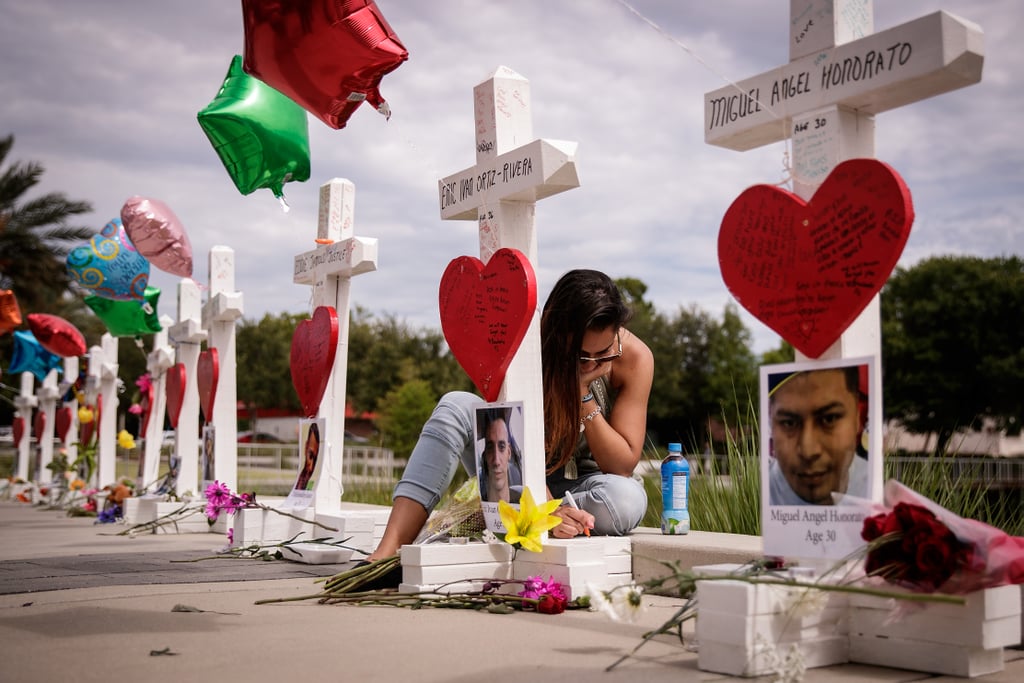 Zika Virus caused concern for South America and the Rio Olympics.
Migrants jump into the water from a crowded wooden boat as they are helped by members of an NGO during a rescue operation in the Mediterranean Sea, just north of Libya on Aug. 29, 2016.
The death of Debbie Reynolds, Carrie Fisher, George Michael, David Bowie, Prince, Caroline Aherne and Victoria Wood to name a few.
12 Police Officers in Dallas were gunned down, 5 fatally, by a sniper as they monitored a Black Lives Matter rally
Outrage after a Gorilla named Harambe was shot and killed to protect a three year old boy who fell into the Gorilla's enclosure at a Cincinnati Zoo.
Samsung Note 7 was recalled due to their propensity to catch fire…and as a result were banned off all Australian flights.
Australians were outraged when a guy on a hunting trip punched roo after it attacked his dog.
Fidel Castro died.
Hacking became a serious weapon of war.
New Zealand put up an anti Israel UN resolution which Obama refused to Veto. This is only recent and I suggest the implications of this are yet to be fully seen.
Shooting of Black men and women in the US continued to cause outrage across America with many Black Lives Matter protests as a result
However……
So far this year, 155 Hispanics have been killed in police shootings, according to a Washington Post database. But while news outlets widely reported on the police shooting deaths of African Americans, these deaths haven't gotten much attention.
Cronulla Sharks won their first ever NRL Grand Final
Bulldogs won the AFL Grand Final….clearly they were the underdogs and won in a thrilling game.
Fake News became a thing.
Safe Schools which was a apparently an anti bullying program was shown to be little more than a socialist agenda to destroy the family with the head of the program resigning after this was exposed.
Some of the Good News Stories you may have missed:-
There is now an Ebola Vaccine
Child Mortality rates are down right across the Globe.
The Gene responsible for ALS has been identified.
India planted 50 million trees in a 24 hour period smashing the previous record of 832,000 trees.
Giant Pandas are no longer endangered.
Wild Tiger numbers are up for the first time in 100 years.
Global Malaria down 60%
Global Aid up 7%
What stories would you add as stand out stories of 2016? Did I miss any of the majors?
I hope you enjoyed my selection.
Peter Pilt
If this Blog has been helpful, informative, or inspirational to you, please feel free to share it on Facebook or Twitter. Email Subscriptions to my blog are welcome or you can contact me through Facebook (facebook.com/peter.pilt5), Twitter (@PeterPilt) or Insta (@PeterPilt). Have a great day.
My Top Ten Most Popular Blogs Are:
---
---
Categories: Australian, Current Affairs, Morning News Wrap., Photo Blog, Political Commentary or Thoughts